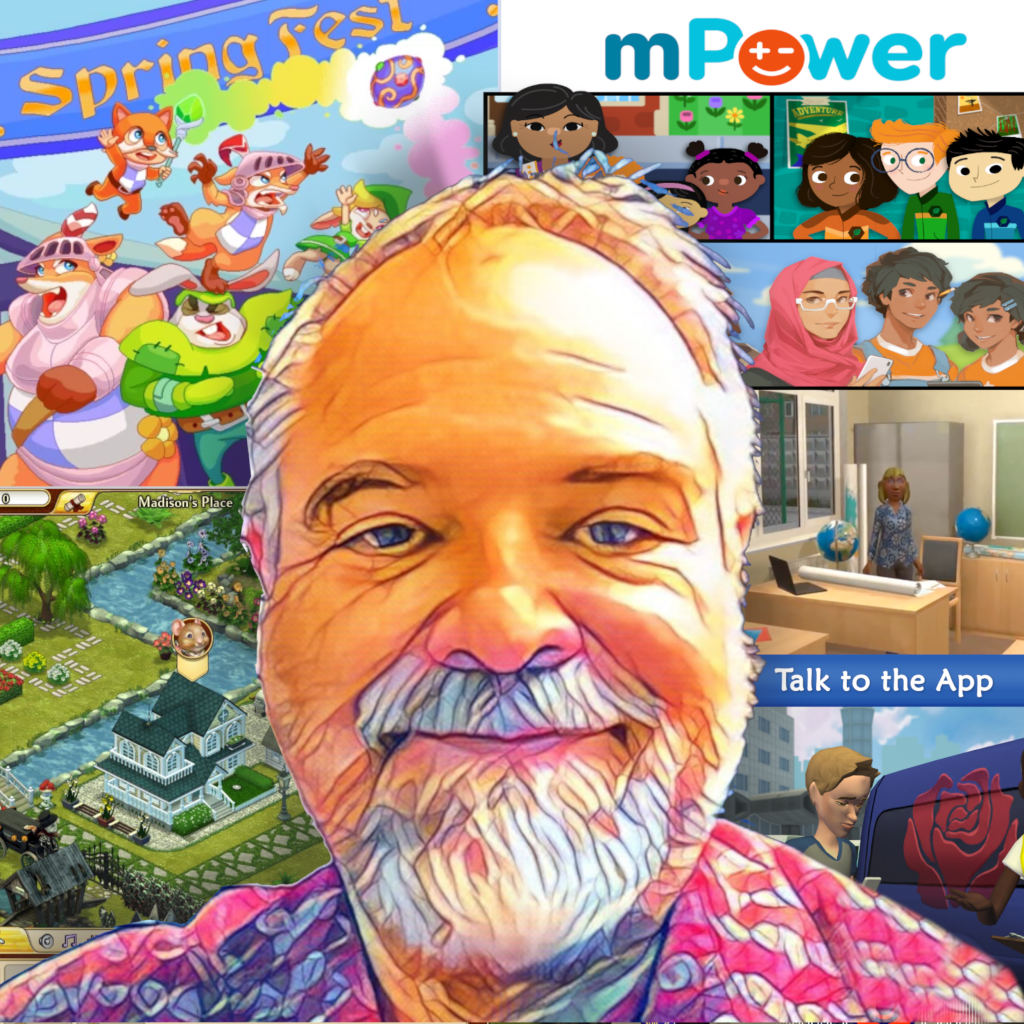 Hi, I am Chris 'Wombat' Crowell. In 1994 I left a management job, and joined the games industry right at the start of the 3D revolution. For many years I worked as a Game Designer and Creative Director, as part of incredible teams developing a wide range of games for globally known brands such as NASCAR, Tiger Woods, SimCity, The Sims, Indiana Jones, and Kung Fu Panda. Over the years I have worked at AAA studios such as Electronic Arts, Maxis, and Ubisoft; and with smaller studios and startups. 
As the games industry matured, so did the game developers. Many of us were having kids and thinking about creating wholesome games for them. We had mastered the mystery of fun factor, and felt that we could do more with our constantly evolving medium. There was a shared belief that games could have tremendous potential to have a positive impact, imparting useful real world skills and knowledge. As my passion for crafting educational game experiences grew, I chatted with other game devs who had similar feelings. In 2010 I helped found the Positive Impact Games SIG with the IGDA. We found that there was a growing community in the education industry who were struggling to find ways to engage the generation of gamer students. In 2013 I created Crowell Interactive to lend my game development experience and design skills to educators, helping to create engaging and effective Game Based Learning and Gamified digital education experiences. It's been my pleasure to work with leaders in this new field such as GlassLab, Pearson, Prodigy Game, TVO, and UNESCO's MGIEP to develop cutting edge projects such as TVO's mPower suite of classroom games and UNESCO's Chi learning portal. In 2014, I was honoured to participate in President Obama's White House Educational Game Jam.
I have taught Game Design for the Academy of Art University, and am currently teaching part time at Sheridan College. In my role as an educator, I enjoy presenting the curriculum in the context of my work experience, and blending in as much interactive learning as possible. I frequently speak and run workshops at digital education conferences around the globe.
I have served on the Board of Directors for the International Game Developers Association.